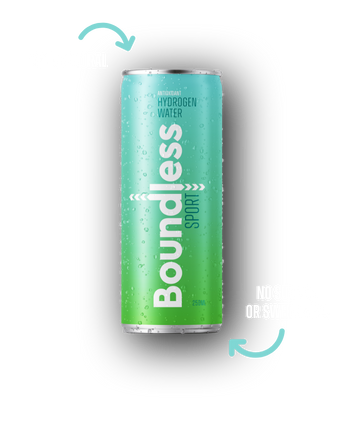 Welcome to Be Boundless Australia's First Antioxidant Hydrogen Water
Boundless Hydrogen Water is scientifically researched to help athletes perform better & recover faster.
Shop All
official water partner of the
south sydney rabbitohs
Boundless is trusted by The South Sydney Rabbitohs to help them recover faster, reduce fatigue and increase power output. When games get tough, The Rabbitohs turn to Boundless Sport to go to the next level.
proudly hydrating
TIM TSZYU
We're supporting Tim Tszyu as he takes on the world. Tim uses Boundless Sport to improve recovery after workouts and increase explosive power during fights.
Reviews from our customers
Michael - endurance athlete
"I'm acutely aware of tracking my hydration and recovery. I've been using Boundless Sport as a post-workout recovery aid and the results are impressive."
David - entrepreneur
"Working long hours and travelling for work means sometimes I struggle to sleep. Since drinking Boundless Detox I've been sleeping better and feeling less stressed"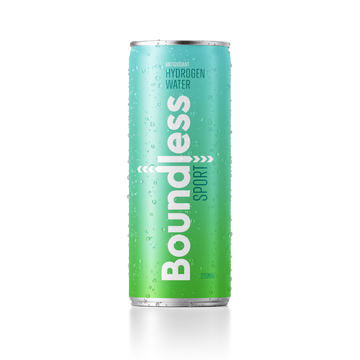 every day peak performance boundless sport
Boundless Sport has been scientifically researched to help the world's best athletes achieve everyday peak performance.
Shop Sport
be your best everyday boundless detox
Boundless Detox was designed with business professionals, busy parents and high achieving students in mind. Hydrate, detoxify and feel your best every day with Boundless Detox.
Shop Detox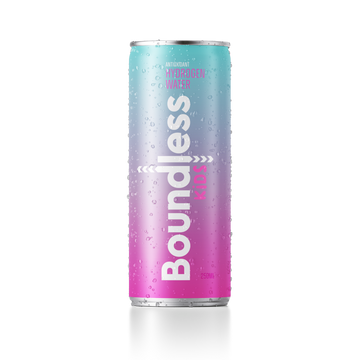 find the fun in every day boundless kids
Boundless Kids helps your children stay hydrated and healthy to get the most out of life. With no preservatives, sweeteners or added nasties, Boundless Kids helps fun loving kids get the most out of every day. 
Shop Kids
BACKED BY RESEARCH
Boundless Hydrogen Water contains no chemicals and is uniquely crafted using molecular vibration, a pure physical method rather than chemical electrolysis. Studies have shown that there may be benefits to regularly drinking hydrogen water.

Based on these studies the following health benefits have been observed:
Hydration
Staying hydrated increases energy, improves movement, recovery and agility, increases thermoregulation, and aids in mental clarity and activity – all of which can improve physical performance and reduce the risk of injuries.
Reduced Inflammation
Research suggests that Hydrogen Water increases antioxidant capacity thereby reducing inflammatory responses in healthy adults. By reducing inflammation you can recover faster from excericse and physical activity.
Increased Performance
Multiple studies researching the affect of Hydrogen water on athletic performance have shown an increase in performance. A study has shown pre-exercise hydrogen water consumption is associated with an increased ability to reduce fatigue, especially during the later stages of repeated sprint exercise. Research has also shown that regular hydrogen water intake may help to maintain peak power output in repetitive sprints to exhaustion over 30 minutes.
What is the difference between Boundless Sport & Detox?
Boundless Sport is designed for athletes to maximise performance and recovery. The Hydrogen concentration of Boundless Sport is 1.0 PPM (particles per million).
Boundless Detox was designed with business professionals, busy parents and high achieving students in mind. With 1.2 PPM Boundless Detox features a slightly higher concentration of Hydrogen than Boundless Sport.
How much hydrogen water should you drink a day?
Hydrogen water is completely natural and chemical-free, so it's fine to drink as much of it as you would 'normal' tap water throughout the day. In fact, it may even be better for you than regular water!
The average recommended amount of water an adult should drink every day varies between 2 and 3 litres. Because Boundless Hydrogen Water is made using a physical rather than a chemical process, it's pure and free from preservatives or additives. This means it can be used as a substitute for tap or bottled water without any side effects.
How long does hydrogen water last?
Our hydrogen water is created via a process that won't lose hydrogen when the container is opened, so you'll receive the full benefits of the antioxidant-rich water as you drink. Boundless Hydrogen Water is canned, so it will stay fresher for longer and doesn't have any of the health risks associated with water bottled in plastic containers.
What is antioxidant water?
Antioxidant water means that the liquid is rich in negatively-charged hydrogen ions. Boundless Hydrogen Water creates this antioxidant-rich water by using a physical process, so our water only contains pure water and hydrogen — no hidden preservatives or chemicals. 
What does antioxidant water do?
The negatively charged hydrogen molecules in antioxidant water work by essentially providing a 'donor' for free radicals to grab onto and become whole. Free radicals are responsible for cell damage and the risk of disease, so getting rid of them is a big bonus. 
What are some antioxidant water benefits?
There are many potential antioxidant water benefits that are backed by research. Some of these include:
- Reduced toxins in the body
- Improved physical performance during exercise and sports
- Reduced recovery times after injuries
- Reduced inflammation 
- Improved quality of sleep
- Faster recovery from hangovers
- Limiting lactate buildup which causes muscle fatigue and soreness
- Improved energy levels
What's the difference between alkaline water and antioxidant water?
Alkaline water describes water that is mildly alkaline on the pH scale – any more and the solution would be too basic and risk compromising the natural acids in the stomach that we need for digestion. It is also relatively low in hydrogen.
On the other hand, antioxidant water benefits you by having a high amount of pure hydrogen molecules, which can reduce inflammation, aid in recovery and recuperation and reduce toxins from the body.
How can I stock Boundless Hydrogen Water?
If you're interested in stocking Boundless, we'd love to hear from you. Get in touch with us today to learn more about our wholesale opportunities.